Enjoy Your Home Without Pests
ABC Wildlife's insect pest control division is called Landmark Pest Management. Both divisions are managed by a team of scientists and provide environmentally-friendly pest control that is approved for use in homes with children and pets.
All of our products are approved for use in homes with children and pets
Ant pest control for homes in the Chicagoland area
Bee, hornet, and wasp removal service
Nontoxic, odor-free, and chemical-free products are a part of our Integrated Pest Management methods for every insect species
Insect control products applied in a way that does not harm pollinators
Honey bee colonies are taken alive and relocated
Our Complete Home Care program effectively controls over 40 species of insects and rodents
Complete Home Care: Warrantied Protection from Pests All Year Long
If you wait until you have a pest problem, it's already too late.
A colony of Carpenter ants can quickly ruin your home's wood, including beams and decking. Stinging insects like bees, wasps, and hornets can endanger your family. Cockroaches can make your family sick by spreading E. coli and Salmonella. And, mice are a fire hazard because they chew through wires. Our Complete Home Care program protects you from these, and 40 other insect and rodent pests, by treating them, and preventing them from entering your home.
Complete Home Care Service Includes:
Comprehensive interior and exterior quarterly inspections
Perimeter treatments that form an invisible barrier to repel and control crawling insects, like ants and cockroaches
Stinging insect nest prevention treatment for bees, wasps, and hornets
Indoor and outdoor spider web removal
Mouse monitoring system to control mice
Complete Home Care is fully warrantied, so if anything should crawl in between services we'll send a technician to your home to treat again at no cost. Call today to schedule your Complete Home Care service and start living without pests.
Passionate and Educated
"I contacted ABC due to a flying squirrel encounter inside a property. ABC was able to schedule an inspection / set traps within 24 hours. Brandon, the ABC specialist, arrived on-time and provided a detailed report as to the findings / recommendations. He is passionate and educated about treating animals humanely while appeasing customer needs. Great overall experience!"
Environmentally-Friendly Pest Control
Our Integrated Pest Management methods give you peace of mind with effective barrier treatments to keep ants and other pests from entering your home.
Many of our science-based treatments have active ingredients, like boric acid or silica gel, that are effective at controlling insects, but are nontoxic and harmless to children and pets.
Proactively Control Bees, Wasps and Hornets
Enjoy the outdoors without the threat of stinging insect nests on the exterior of your home. Our effective bee, hornet, and wasp nest prevention treatment prevents stinging insects from building nests on your home.
Control Mosquitoes on Your Property
We apply mosquito treatments that are specially tailored to your home's unique needs.
Our nontoxic mosquito treatment effectively reduces mosquitoes by targeting them where they hide, yet it's safe for pollinators such as Honey bees. Our professional-grade products are approved for homes with children and pets and control the toughest mosquito activity.
We're Ready to Serve You Quickly.
We Have Pest Control Offices in Schaumburg, Northbrook, Naperville, Hinsdale, Arlington Heights, and Chicago's Lincoln Park Neighborhood.
Environmentally Friendly Methods
Integrated Pest Management that is effective and keeps human health and the environment in mind.
Effective Treatment to Keep Insects Away
Eliminate health hazards and get life back to normal.
Year-Round Pest Protection
Maintain a pest-free home with Complete Home Care to prevent insects, mice, and over 40 other common pests.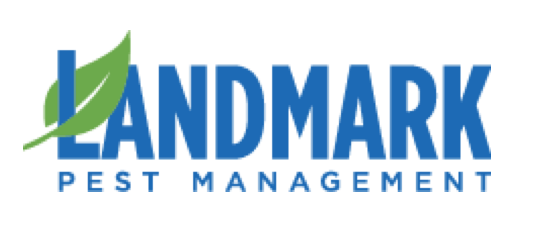 Protect your property and your health from any wildlife or pests. Our experts are trained to give you peace of mind.