Helping Homeowners Remove Birds and Repair Bird Damage Since 1976
When a bird builds a nest in your home, nesting material can clog the dryer or stove vent and bird mites can bite your family. Damage can be widespread and permanent, but it doesn't have to be.
Since 1976, we've been resolving human-wildlife conflict across Chicago and the Chicago Suburbs by humanely removing birds and repairing the damage they leave behind.
Humanely remove birds from anywhere on your home
Repair the damage that birds cause
Eliminate health hazards by removing bird contamination
Install barriers to prevent birds from ever coming back
Deliver peace of mind
Birds have their place in nature, not in your home.
Ready to Reach out?
Our experts are here to listen, understand your problem, and get you the help you need. Let's talk.
Top Notch Customer Service
"I had never had a problem with animals before. When we repeatedly heard scratching in the attic above our bedroom we knew we needed help. We contacted ABC and they had a pro out immediately. He did a great job of explaining what he was going to do and how he would be checking back. Success, we caught a squirrel. He came immediately and helped. The customer service from the shop to our home was top notch. Thank you!"
What Happens When There's a Bird in My Vent?
Metal vents magnify sound, so when there is a bird in a vent, it can sound quite loud. Birds fill vents with flammable nesting material. Birds generally don't stop collecting dried grasses until the whole vent tube is full. Bird nest removal from a vent often requires the use of specialized tools to remove many cubic feet of dried plant material that is clogging the vent and impeding air flow.
Once birds are removed, it's important to keep them from returning. Once the nesting material is removed, vent caps and vent guards are installed. The vent caps and vent guards can be easily removed for routine vent cleaning.
ABC Wildlife Certified Experts Remove Your Bird Problem
We solve every wildlife issue from A through Z. When birds invade your home, attic, or business, we make solving your wildlife issue as simple as A-B-C.
Our courteous expert technicians will come to your home and solve any wildlife problem that is causing damage to your property or threatening the health and safety of your pets and family.
Knowledgeable Staff
Every one of our state-certified wildlife technicians undergo extensive training before receiving their certification in humane wildlife control.
Scientific Techniques
We pride ourselves on using the latest science to get the job done quickly and keep you and your family safe.
Comprehensive Service
Your bird problem doesn't end once the birds leave. Structural damage, waste, and hidden entrances can keep them coming back. We work with you until the problem is fully solved by removing the contamination, repairing the damage that they leave behind, and sealing the entry points.
Comprehensive Bird Removal and Prevention in Chicagoland
Get them out. Keep them out. Get your life back.
Humane Removal
If a protected bird species is living on your property, we wait until the young leave the nest.
Prevention and Sealing Birds Out
Birds want to come back. We'll make sure they can't.
Bird Removal & Prevention
ABC Human Wildlife has vast experience dealing with birds and bird proofing commercial and municipal structures. Pigeons, European Starlings and House Sparrows are birds that present particular nuisance to business owners and commercial clients. The good news is that bird proofing for these species can be particularly effective when done correctly.
One of the challenges of dealing with bird complaints is that Federal Law protects most every other bird in the country. The Federal Migratory Bird Act prevents us from handling or removing birds from an active nest. If you are a homeowner who has a bird problem that does not include Pigeons, European Starlings or House Sparrows, please contact us only after the birds have left the nest. We will not be able to help you until the nest is empty.  After the birds have left the nest ABC Humane Wildlife can install preventative devices to make sure they do not return.
Birds perching and nesting on buildings can cause health and safety issues. Watch ABC Humane Wildlife Control & Prevention install a false sealing of netting that prevents bird issues and keeps buildings clean.
"Hi, I'm Rebecca Fyffe. I'm an urban wildlife manager, and I approach the control of urban wildlife with a deep respect for all living creatures, and for the environment.
I'd like to invite you into the field today where my team is approaching a bird control project. Birds can't be allowed to live in and around the structure of a building because their guano is both acid and basic at once, it damages finishes, and in time it can compromise the structural integrity of the building. Come on and see our technique for creating false ceilings out of cable systems and netting that prevent birds from getting up into the girders and infrastructure.
We're in Naperville today, located directly next to a water source, in this case: the east branch of the DuPage river. The river itself is a migratory path for birds, and with this structure in such close proximity to the water, the birds decided to take advantage of the openings on the structure. They also brought a lot of nesting material into that cavity, and may also have a huge flea problem as well as a mite problem.
When we got here in the spring, when we were called out for the sparrow problem, we had noticed that they had tried solving the problem previously to our arrival by trying to use bird spike. Unfortunately, the birds that, especially the species that created the larger problem, they're so small that they can actually nest within the spikes. So, spikes with sparrows, in this case, is definitely not a solution, and that's why they were continuing to get the feces build-up right above their front door.
After seeing and determining that the bird spike was not a feasible way of excluding the sparrows from the structure, we then started going through the options. In this particular case, with all of the openings, netting was the best solution.
There were a lot of steps involved in the exclusion of birds on this property. The first and most important was excluding them out of the cavities that they were nesting in. After the birds were excluded from the voided spaces behind the I-beams, then it was time to start doing the netting. With doing netting, it definitely requires engineering as far as drill-through points, intermediate attachments, and figuring out all the specifics in order to get the project done properly.
It does require a lot of specialty tools. For our drill- through attachments, we use what is known as an annular cutter or a mag drill. We use a pneumatic hog- ringer to actually ring the netting to the cable itself. Netting will be applied on both the front and back overhang of this building to prevent sparrows as well as other birds from perching on the ledges of the I-beams, as well as nesting behind the I-beams.
The reason why we excluded from behind the voided space initially, is that we did not want to entrap any of the birds behind the netting once it was installed. Using netting and excluding the entire possibility of the bird perching in those areas where they feel comfortable, is absolutely the best route.
Thanks for joining us in the field today. I hope you'll come out with us again on another nuisance wildlife control adventure."
ABC Humane Wildlife Service Area
ABC Humane Wildlife Control & Prevention is an animal control and prevention provider based in Arlington Heights, IL. For over 40 years we have served individual home owners, commercial business owners, property managers and municipal customers dealing with bird problems across the greater Chicagoland area, including:
Chicago, Arlington Heights, Northbrook, Burr Ridge and Cook County.
Wheaton, Naperville, Hinsdale, Oak Brook, Elmhurst, Warrenville, Glen Ellyn and all DuPage County.
Highland Park, Lake Forest, Lake Zurich, Deerfield and most of Lake County.
Geneva, Batavia, St. Charles, Elgin and parts of Kane County.
Contact us today for a FREE telephone consultation. 1-847-870-7175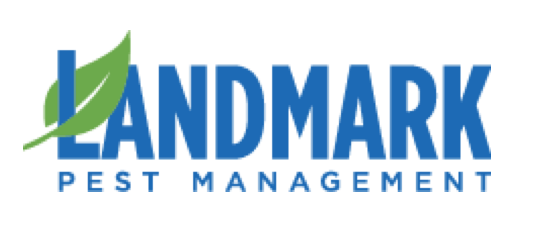 Protect your property and your health from any wildlife or pests. Our experts are trained to give you peace of mind.