Beaver and Muskrat Trapping in Chicago and the Chicago Suburbs
Let our team of experienced beaver and muskrat control experts remove nuisance wildlife to help protect your property.
When beavers take down valuable trees, block culverts, or cause flooding, they need to be controlled. Our team of biologists are experts in beaver and muskrat control and can effectively mitigate beaver and muskrat damage. Sometimes wrapping valuable trees is enough to prevent damage from beavers, but frequently the beavers need to be removed.
Ready to Reach out?
Our experts are here to listen, understand your problem, and get you the help you need. Let's talk.
Passionate and Educated
"I contacted ABC due to a flying squirrel encounter inside a property. ABC was able to schedule an inspection / set traps within 24 hours. Brandon, the ABC specialist, arrived on-time and provided a detailed report as to the findings / recommendations. He is passionate and educated about treating animals humanely while appeasing customer needs. Great overall experience!"
Fox Trapping in Chicago and the Chicago Suburbs
When foxes live under your deck, they can be a smelly nuisance.
Foxes hunt for rabbits and other small prey, and they bring their freshly killed meat back to your yard, but they don't eat it right away. If your yard is littered with bones and decomposing rabbits, and there's a rotting meat smell under your deck, our fox control experts can remove the foxes and relocate them.
Foxes have their place in nature, not under your deck.
Flea, Tick, and Mite Treatment
Foxes have ectoparasites that spread disease, including fleas and ticks. After foxes are removed, our team will perform an ectoparasite treatment to help control the parasites left behind.
Animal Odor Treatment
When animals live under your deck, their musk, feces and urine can leave an unpleasant odor. Our team applies an enzymatic odor treatment designed to digest and neutralize the unpleasant odor.
Keep Animals Out from Under Your Deck, Porch, or Stoop
To keep animals from burrowing beneath your home, we install animal-proof material that prevents animals from entering. Our team repairs holes and installs invisible, below-ground animal-proof expanded steel to keep animals from coming back. Click here to learn how our team of experts animal proof your home.
ABC Wildlife Certified Experts Remove Your Animal Problem
We solve every wildlife issue from A through Z. When animals invade your home, yard, attic, or business, we make solving your animal issue and animal-proofing your building as simple as A-B-C.
Our courteous expert technicians will come to your home and solve any wildlife problem that is causing damage to your property or threatening the health and safety of your pets and family.
Knowledgeable Staff
Every one of our state-certified wildlife technicians undergo extensive training before receiving their certification in humane wildlife control.
Scientific Techniques
We pride ourselves on using the latest science to get the job done quickly and keep you and your family safe.
Comprehensive Service
Your animal problem doesn't end when the first one leaves. Structural damage, waste, and hidden entrances can keep them coming back. We work with you until the problem is fully solved by removing the contamination, repairing the damage that they leave behind, and sealing the entry points.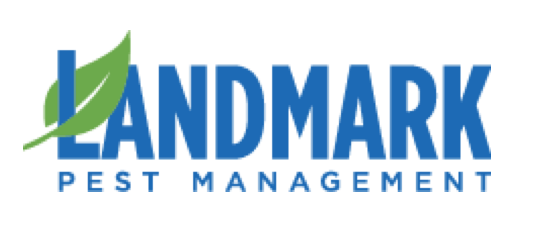 Protect your property and your health from any wildlife or pests. Our experts are trained to give you peace of mind.