Helping Homeowners Remove Woodpeckers and Repair Woodpecker Damage Since 1976
When there's a woodpecker pecking your house, anything can happen. Woodpeckers damage siding and leave holes in your house. Damage can be widespread and permanent, but it doesn't have to be.
Since 1976, we've been resolving human-wildlife conflict across Chicago and the Chicago Suburbs by humanely removing woodpeckers and repairing the damage they leave behind.
Our methods to humanely drive away woodpeckers and deliver peace of mind include:
Near-invisible netting that encourages woodpeckers to leave
Sonic devices that drive woodpeckers away
Reflective materials that frighten woodpeckers away
Woodpecker-proof barriers to prevent woodpeckers from ever coming back
Woodpeckers have their place in nature, not pecking your house.
Ready to Reach out?
Our experts are here to listen, understand your problem, and get you the help you need. Let's talk.
Courteous and Professional
"We had squirrels coming through a hole in the roof/siding. ABC humane wildlife was called and the biologists who have come to help us have all been very helpful, courteous, professional and thoroughly knowledgeable. They had to come over and remove at least three squirrels. I would recommend them highly for taking care of animals coming into the house."
What Happens When There's a Woodpecker Pecking My House?
Woodpeckers peck for two reasons; they look for insects and they mark their territory with noise. Just because a woodpecker is pecking, it doesn't mean bugs are present. They may just be showing off their great pecking to potential mates.
Our team inspects the outside of your home to see if bugs are attracting woodpeckers. If they're not, then we know that woodpeckers are just pecking your home to mark their territory with noise and we install a system of multiple deterrents to convince them to go elsewhere.
Having woodpeckers peck your house for even a short time can result in permanent damage, including holes and damaged sealants. Our team not only removes the woodpeckers, we repair the damage woodpeckers leave behind.
ABC Wildlife Certified Experts Solve Woodpecker Problems
We solve every wildlife issue from A through Z. When woodpeckers peck your home, we make solving your woodpecker issue and woodpecker-proofing your building as simple as A-B-C.
Our courteous expert technicians will come to your home and solve any wildlife problem that is causing damage to your property or threatening the health and safety of your pets and family.
Knowledgeable Staff
Every one of our State-certified wildlife technicians undergo extensive training before receiving their certification in humane wildlife control.
Scientific Techniques
We pride ourselves on using the latest science to get your woodpecker removal service done quickly and keep you and your family safe.
Comprehensive Service
Your woodpecker problem doesn't end when the first woodpecker leaves. Structural damage and hidden entrances can keep them coming back. We work with you until the problem is fully solved by repairing the damage that they leave behind, and sealing the entry points.
Comprehensive Woodpecker Removal and Prevention in Chicagoland
Get them out. Keep them out. Get your life back.
Humane Removal
Efficiency combined with humane exclusion methods and respect for wildlife.
Prevention and Sealing Woodpeckers Out
Woodpeckers want to come back. We'll make sure they can't.
Why Do I Have Woodpeckers?
Woodpeckers' diets are comprised of insects, especially beetle larvae, and they favor the kind of larvae that infest dead trees. It's the most beautiful towns and neighborhoods in Illinois that suffer the most woodpecker damage. Homes adjacent to forests and wooded areas are most often attacked by woodpeckers. Glencoe, Riverwoods, Barrington, Wauconda, Northbrook, Oak Brook, Wheaton, Glen Ellyn, Park Ridge, Winnetka, Highland Park, and Kenilworth are where most woodpecker complaints are reported, but woodpeckers damage homes in nearly every Chicagoland town.
Woodpecker Control & Removal
Are you hearing woodpeckers rapping noisily and finding holes in your siding or trees around your home or business? If so, we can help. These signs are strong indicators that woodpeckers are living on or around your property. ABC Humane Wildlife Control & Prevention has the experience, resources, and methods to control and remove woodpeckers from your property effectively.
WARNING: Woodpeckers are a federally protected species. Harming a woodpecker without a permit can result in heavy fines or jail time. To rid your property of any woodpecker species humanely, legally, & effectively, contact ABC Humane Wildlife Removal & Control at 1-847-870-7175 today.
Woodpecker Identification
There are seven different species of woodpeckers that are common to Illinois.
Pileated Woodpeckers are the largest woodpecker found in Illinois. These birds average 16-19 inches long and are identified by the bright red crest atop the head and white patches under the wings.
Northern Flickers are large woodpeckers that average 12-14 inches in length. They are identified by a batch of white feathers on the rump, a brown, striped back, and a red patch on the back of the head.
Red-Bellied Woodpeckers are medium-sized woodpeckers that average 9-11 inches in length. A black and white striped back and a red patch on the head distinguish them.
Red-Headed Woodpeckers are medium-sized woodpeckers that average 8-10 inches in length. As their name would suggest, they have solid red heads. They also have black backs and white undersides.
Yellow-Bellied Sapsuckers are medium-sized woodpeckers averaging 8-9 inches in length. Yellow toned undersides, a red patch on the forehead, and a patch of white on the wings distinguish them.
Hairy Woodpeckers are medium-sized woodpeckers averaging 8-9 inches in length. Their white backs distinguish them. Hairy Woodpeckers are similar in appearance to Downy Woodpeckers but are slightly larger with longer bills.
Downy woodpeckers are small black and white birds approximately 6-7 inches in length. They have small bills. Males have a small tuft of red on the back of their head.
Woodpecker Habitat in Illinois
Woodpeckers are common throughout Northern Illinois. Some of the species listed above are migratory while others are full-time residents of Illinois. Woodpeckers are common to the areas forests, orchards, and farms as well as urban, suburban, and rural areas.
Woodpecker Damage to Illinois Homes and Businesses
Woodpeckers cause damage to homes and business across Northern Illinois by drumming and drilling holes in siding, fascia boards, stucco, TV antenna, downspouts, and gutters. They engage in this behavior to attract a mate and to create homes in which to live.
In addition to the noise they create and the damage they do to homes, woodpeckers can cause significant damage to trees on your property, making them more susceptible to disease and insect infestation.
If a family of woodpeckers is nesting in your home, they may have gained entry directly into your attic space, which will create additional problems. Woodpecker urine and feces will create odor problems and disrupt the effectiveness of insulation.
Contact a Woodpecker Control & Removal Expert
CAUTION: Woodpeckers are a federally protected species. Harming a woodpecker without a permit can result in heavy fines or jail time. You should contact a professional woodpecker removal and remediation service as soon as you identify any potential woodpecker problem in or around your home. Call 1-847-870-7175 to talk with our friendly and helpful staff today. ABC Humane Wildlife Control & Prevention has over 40 years of experience in humane woodpecker prevention and repair.
We have both the knowledge and tools to get rid of your woodpecker problem no matter how simple or complex. Every one of our courteous, professional staff members is trained in woodpecker removal and prevention techniques as well as how to identify woodpeckers and prevent future woodpecker damage to your home.
ABC Wildlife's Northern Illinois Woodpecker Control Service Area
ABC Humane Wildlife Control & Prevention is an animal control and prevention provider based in Arlington Heights, IL. For over 40 years, we have served individual home owners, commercial business owners, property managers, and municipal customers dealing with woodpecker infestations and other property damage caused by woodpeckers. Below are some of the areas where we have helped customers deal with woodpecker problems in both homes and businesses. This list is not exhaustive. If you are located anywhere in Northern Illinois, please contact us today at 1-847-870-7175 and our expert animal control specialists will be happy to help.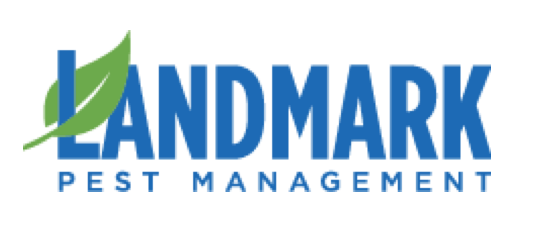 Protect your property and your health from any wildlife or pests. Our experts are trained to give you peace of mind.