Helping Homeowners Remove Woodchucks and Keep Woodchucks from Coming Back Since 1976
Whether you call them woodchucks, groundhogs, marmots, or whistle pigs, having a woodchuck on your property is a stinky nuisance. When there is a woodchuck living underneath your stoop, deck, or shed, the smell coming from the burrow can be overwhelming. Flies attracted by woodchuck feces are a nuisance, and fleas from the burrow can infest your home and pets.
Since 1976, we've been resolving human-wildlife conflict across Chicago and the Chicago Suburbs by humanely removing woodchucks and installing underground barriers to keep burrowing animals out.
Humanely remove woodchucks
Deodorize burrows
Apply an ectoparasite treatment for fleas, ticks, and mites
Install animal-proof barriers to prevent woodchucks from ever coming back
Deliver peace of mind
Woodchucks have their place in nature, not under your house.
Ready to Reach out?
Our experts are here to listen, understand your problem, and get you the help you need. Let's talk.
Incredibly Detailed and Efficient
"They were incredibly detailed and answered all my questions. They work efficiently and respectfully. Everything that had to come out of ground plants etc were carefully moved and put back in place when finished. Very friendly and knowledgeable. Highly recommend."
What Happens When There's a Woodchuck Under My House?
Since woodchucks move slowly, they are easy for dogs to catch, and while woodchucks aren't generally aggressive unless they are defending their young, they can deliver a dangerous bite to an overzealous dog.
Woodchucks are also every gardener's nightmare. A woodchuck can consume a whole vegetable garden's worth of seedlings in just a few hours.
The first step in solving a woodchuck problem is to set traps to remove the woodchucks. Once the woodchucks are removed, our team installs underground fencing to keep woodchucks from burrowing underneath your house again.
ABC Wildlife Certified Experts Solve Your Woodchuck Problem
We solve every wildlife issue from A through Z. When woodchucks invade your home, we make solving your woodchuck issue and woodchuck-proofing your property as simple as A-B-C.
Our friendly state-certified technicians will come to your home and solve any wildlife problem that is causing damage to your property or threatening the health and safety of your pets and family.
Knowledgeable Staff
Each of our wildlife technicians undergo extensive training on the biology of every native species before receiving their certification in humane wildlife control.
Scientific Techniques
We pride ourselves on using the latest science to get the job done quickly and keep you and your family safe.
Comprehensive Service
Your woodchuck problem doesn't end after the woodchucks are removed. We work with you until your problem is fully solved by deodorizing the burrow, controlling the fleas, ticks, and mites that woodchucks leave behind, and installing underground barriers to animal proof your home.
Comprehensive Bird Removal and Prevention in Chicagoland
Get them out. Keep them out. Get your life back.
Humane Removal
Efficiency combined with humane trapping methods and respect for wildlife.
Burrow Remediation
Eliminate unpleasant odors and parasites to get life back to normal.
Prevention and Sealing Woodchucks Out
Woodchucks want to come back. We'll make sure they can't.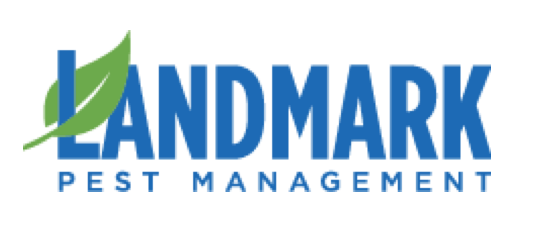 Protect your property and your health from any wildlife or pests. Our experts are trained to give you peace of mind.