Your Local Humane Squirrel Proofing Experts Since 1976
ABC Wildlife resolves human-wildlife conflict in Northern Illinois by humanely removing squirrels and preventing them from returning.
Squirrels chew baseball-sized holes through eaves, soffits, vents, fans, and shingles to enter attics and walls. After the squirrels have been humanely removed, the holes must be repaired to keep new squirrels from entering. Our specialists and craftsmen repair the damage that squirrels cause and install stainless steel products designed to keep squirrels from coming back.
Ready to Reach out?
Our experts are here to listen, understand your problem, and get you the help you need. Let's talk.
Top Notch Customer Service
"I had never had a problem with animals before. When we repeatedly heard scratching in the attic above our bedroom we knew we needed help. We contacted ABC and they had a pro out immediately. He did a great job of explaining what he was going to do and how he would be checking back. Success, we caught a squirrel. He came immediately and helped. The customer service from the shop to our home was top notch. Thank you!"
Squirrel Proofing
In nature, squirrels live in hollow tree cavities and leafy nests called dreys that are high in the treetops. Unfortunately, many squirrels think that your attic or chimney are a better place to live. Vulnerable areas where dormers meet the roofline, beneath eaves, and loose roof vents are the most common ways that squirrels enter homes in Illinois.
Squirrel proofing your home may include trimming back trees so they are at least 10 feet from the roofline to prevent squirrels from using the trees to access the roof, but this is not always feasible. To prevent squirrels from entering, our team of specialists close up all of their entry points to prevent squirrels from returning. Squirrel-proof stainless steel material is used to keep squirrels out of holes, and durable vent guards are installed over vulnerable roof vents.
Seal Squirrels Out of Homes
Squirrels love to gnaw to file down their continuously growing teeth, so they make holes in wooden roof decking, which allows water to enter. Our team repairs the holes squirrels have chewed to keep your home from suffering water damage.
When squirrels are living in the attic, it's important to get them out right away, before they cause additional damage. Once inside, squirrels are a fire hazard. Their habit of cutting grasses and twigs for their leafy nests means that they are attracted to wiring, and they will try to gnaw through it and collect it for their nests. We prevent squirrels from entering by installing barriers made of squirrel-proof material that squirrels can't chew through.
In addition to posing a fire hazard, squirrels damage homes by soiling the attic insulation with their urine and feces. Squirrels give birth twice a year, and raising litters of young in your attic can compact the insulation and damage its energy efficiency, which costs you money in higher energy bills. Our specialists will remove soiled insulation and replace it with new, clean insulation.
Ectoparasite Treatment for Fleas, Ticks, and Mites
Squirrels carry ectoparasites, and once the squirrels are removed, fleas, ticks, and mites may travel downward into the human-occupied areas of your home seeking new warm-blooded hosts. To reduce the likelihood of developing a flea infestation in the human-occupied areas of your home, we apply a residual flea control product to the attic when the squirrels are removed.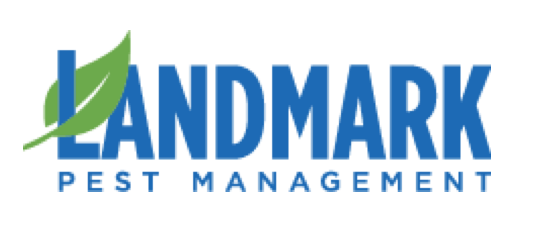 Protect your property and your health from any wildlife or pests. Our experts are trained to give you peace of mind.