Get Rid of Mosquitoes Safely and Quickly. Keep Them from Coming Back.
We control mosquitoes at their source by treating their breeding sites. Then we apply a residual mosquito control treatment designed to keep them from hiding on your property. You'll have fewer mosquitoes and more fun.
Ready to Reach out?
Our experts are here to listen, understand your problem, and get you the help you need. Let's talk.
Excellent Service from Beginning to End
"I was extremely pleased with ABC Wildlife service from the beginning to the end. Their staff is amazing! The service guys that came out to my home were knowledgeable and polite. They caught seven raccoons over a period of time that were living in the eaves of my home. Excellent Service. Thank you so much!"
Professional Strength Mosquito Treatments
Our professional-strength products reduce mosquitoes on contact and leave behind a residual that continues to repel future mosquitoes. Even the hardest to treat mosquitoes don't stand a chance.
Eco-Friendly Mosquito Treatments
Pollinator health isn't just a buzzword. Making sure we're doing our part to protect Honey bees is an important part of maintaining a healthy ecosystem. That's why, in addition to professional-strength mosquito treatments, we also offer effective nontoxic mosquito treatments formulated to help repel mosquitoes naturally.
Treat Mosquitoes at Their Source
Our mosquito treatment process begins by treating mosquitoes at their source before they have a chance to bite you. Because mosquitoes breed in standing or stagnant water, our team will survey your property to identify and eliminate mosquito breeding sites. Mosquito breeding sites that cannot be eliminated, such as depressions in landscaping, drainage ditches, retention ponds, and other bodies of standing water, are treated with an insect growth regulator that keeps mosquitoes from maturing and reproducing. These treatments are approved for use around people, pets, wildlife, fish, and vegetation.
Mosquito-Borne Diseases in Illinois
Illinois was ranked the 2nd highest state for mosquito-borne illnesses. In 2018, the Illinois Department of Public Health reported 176 cases of West Nile virus, including 17 deaths.
Mosquito-borne illness is a threat to your family's health. Our mosquito treatments reduce the number of mosquitoes on your property to reduce the likelihood of contracting mosquito-borne disease, including West Nile virus. In addition to West Nile virus, mosquitoes in Illinois are known to spread LaCrosse Encephalitis and St. Louis Encephalitis.
Mosquito Abatement Services
Mosquito Barrier Treatments for Yards, Decks, and Patios
Barrier treatments provide suppression of adult mosquito populations by eliminating the places where mosquitoes can land and rest. Treatments are approved for application directly to vegetation, especially to the undersides of leaves, where mosquitoes rest. This reduces mosquito populations by reducing mosquitoes on contact while also leaving a residual protection that continues to repel future mosquitoes from those resting sites. The treatment flushes mosquitoes from your yard while reducing the ability of additional mosquitoes to come back.
Barrier Treatments and Barrier Treatment Plans
We treat mosquitoes across Chicago and the Chicago Suburbs. Single visit barrier treatments and economical half-season and full-season plans are available so you can enjoy the outdoors all season long.
Mosquito Treatment for Special Events
If you're hosting a barbecue, cookout, concert, camp, or other special event, we keep your guests comfortable with proactive mosquito barrier treatment. Our barrier products are designed to provide an invisible fence to reduce the mosquito populations on your property. Your treatment should take place 24 hours prior to your event to ensure that the mosquitoes will travel away from your property. Make your event a success with a mosquito barrier.
Larvicide Treatments to Treat Bodies of Water
Larvicide is a product that is targeted to affect mosquitoes when they are in the larval life stage. Larvicide is applied to water and keeps mosquitoes from maturing and reproducing. Our team will provide a larval survey on the property to identify standing water sites. Larvicide is a great way to reduce mosquito populations without the use of toxic chemicals. Larvicides rely on insect hormones and use advanced knowledge of mosquito biology to combat mosquitoes without affecting beneficial insect species.
Mosquito Treatment Process:
Our team of mosquito treatment experts create an invisible fence around your property to reduce mosquitoes.
Each treatment begins with a survey of your property to identify and eliminate mosquito breeding sites
Breeding sites that cannot be removed are treated with larvicide to keep mosquitoes from maturing and reproducing
Vegetation closest to the home is treated to reduce mosquitoes on contact and flush them away from the home
Frequently used areas such as entrances, decks, patios, and gazebos receive particular attention to make sure that you can enjoy them
Vegetation in the yard is treated to reduce mosquitoes on contact and flush them toward the perimeter of the yard
ABC Wildlife's Pest Control Division: Landmark Pest Management
ABC Wildlife's insect pest control division is called Landmark Pest Management. Both divisions are managed by a team of scientists and provide environmentally-friendly pest control that is approved for use in homes with children and pets.
Mosquito control for homes in Chicago and the five surrounding counties
Mosquito control programs for parks, museums, campuses, and municipalities
Nontoxic, odor-free, and chemical-free products are a part of our Integrated Pest Management methods
Nontoxic mosquito control that does not harm pollinators
Thorough inspections to find and eliminate mosquito breeding sites
Expert applications that don't harm fish, natural ponds, or koi ponds
All of our products are approved for use at homes with children and pets
Whether you want to reduce mosquitoes in your yard for a special event, or all season long, contact our experts today.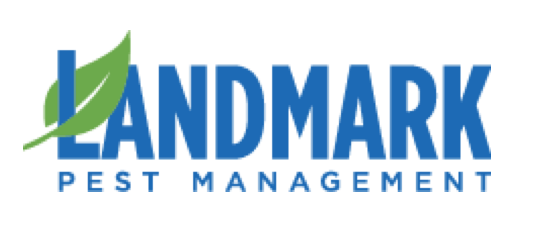 Protect your property and your health from any wildlife or pests. Our experts are trained to give you peace of mind.