Bat Colonies Removed Alive Without Harming Them
Bats are Illinois' number one rabies carrier, therefore, bat colony removal should never be attempted by anyone other than a Certified Bat Exclusion Contractor. There is no safe do-it-yourself solution for bats.
ABC Wildlife is a Certified Bat Exclusion Contractor. Our experts find the entry holes bats use to enter each building. Bats have greasy fur and they leave waxy rub marks that show where they are getting in and out. Bats also deposit their guano directly below their entry holes. To the trained eye, these clues reveal the openings that bats use, and finding these openings is the first step in bat-proofing a building.
Since bats are protected by state laws, using one-way doors called excluders that allow bats to exit, but not reenter, is the best way to solve a bat problem. Once the bats are gone, their entry holes are sealed by our experts using bat-proof materials.
Ready to Reach out?
Our experts are here to listen, understand your problem, and get you the help you need. Let's talk.
Deanna S.
Buffalo Grove, IL
Kind and Genuinely Concerned
"This was our first time using ABC Humane and it was a very positive experience. The office staff and technicians were very friendly and listened to our story. Two men arrived at an even earlier than the projected time. They were very professional and knowledgeable. Because the raccoon was still in the yard (which they identified as probably having distemper) they were able to swiftly put it in the trap. They seemed kind and genuinely concerned about the raccoon. I recommend them and would use them again –hopefully it won't be neccessary :)"
Bat in the House
Bats are Illinois' top rabies carrier and can enter through a gap the size of a dime. If a bat bites a person, or is discovered in a room with a sleeping or unconscious person, or a small child, it should be captured and sent for rabies testing. Then, an inspection should be performed to make sure there isn't a bat colony elsewhere in the home. ABC Wildlife is a Certified Bat Exclusion Contractor. Our bat exclusion specialists identify how the bats are entering and then humanely exclude bats by identifying and sealing all of the entry points they're using to access the structure, and installing one-way doors to humanely allow bats to leave, but not return.
Bat Exclusion for Homes, Condos, and Apartments
Bats can enter a home through an open window or patio door, but most of the time when bats are found in a home, a bat colony is present in the attic or other inaccessible void spaces. Sometimes bats enter through gaps under flashing, through ridge vents, peak vents, or dormers. Even when bats are entering through hard to reach or high up places, our team can find them and seal them out.
ABC Wildlife Specializes in Large, Commercial Bat Control Projects
In addition to serving 10,000 homes each year, our team performs large, complex, and hard to solve bat colony removal and remediation projects. The removal of bats from churches, condominium buildings, hotels, and the 72,000-square-foot Arlington Heights Village Hall are among our recent bat colony exclusion and bat proofing projects.
Insulation contaminated with bat guano.
Bats Contaminate Insulation and Reduce Energy Efficiency
Bats in the attic and walls leave accumulations of their droppings on insulation. Bat guano contaminates insulation with diseases, such as histoplasmosis. Bat guano also ruins insulation's R-Value, resulting in wasted money and higher energy bills. After removal of the bat colony, our team will remove the contaminated insulation and replace it with clean, new insulation, making your home or building safer and more energy efficient.
Helping Homeowners Remove Bats and Bat-Proof Homes Since 1976
Efficient and Humane Bat Removal Throughout the Chicago Region
When there's a bat in your house, anything can happen. Bat proofing is the most important step in the bat removal process. Bats will return unless all of the entry points bats are using to enter are sealed.
Did you know that installing one-way doors and sealing the holes bats are using is not enough? That's right. Bats will start using new holes if the ones they were using are sealed. Bat proofing a home requires not only sealing the holes bats are using, but also sealing any holes that are large enough for them to enter.
Ridge vents and peak vents on the roof are common places for bats to enter
Flashing and gaps around the chimney allow bats to enter homes
Gaps under the eaves are common places for bats to enter homes
Cracks in masonry and gaps in wood caused by settling and shifting allow bats to enter
Anywhere bats enter, our experts can find them and seal them out
Bats have their place in nature, not in your house.
ABC Wildlife Certified Experts Bat Proof Your Home
We solve every wildlife issue from A through Z. When bats invade your home, we make bat proofing your home as simple as A-B-C.
Our courteous expert technicians will come to your home and solve any wildlife problem that is causing damage to your property or threatening the health and safety of your pets and family.
Knowledgeable Staff
Every one of our state-certified wildlife technicians undergo extensive training before receiving their certification in humane wildlife control. We hold additional certification as Certified Bat Exclusion Contractors.
Scientific Techniques
We pride ourselves on using the latest science to get the job done quickly and keep you and your family safe.
Comprehensive Service
Your bat problem doesn't end when the bats exit through the one-way door. Structural damage, waste, and hidden entrances can keep them coming back. We work with you until the problem is fully solved by removing the contamination, repairing the damage that they leave behind, and sealing the entry points.
Why Do I Have Bats?
In the wild, bats live in caves and the cavities of hollow trees. Your attic or the cladding around your chimney make a great substitute for their natural habitat. Your home offers them a safe warm place to raise their young. Unfortunately, bats use their homes for many generations, so the bats that live in your home today are probably the offspring of bats that lived there before. For this reason, bat problems don't resolve on their own.
While bats are found in every area of Illinois, they are more prevalent in towns that have forested areas, bodies of water, and healthy ecosystems that support abundant insect life. The bats that invade homes in Illinois are insectivorous bats, and people who live in towns with older stately homes and mature stands of trees more frequently have bat problems. People who live in Glencoe, Winnetka, Barrington, Wheaton, Glen Ellyn, Lake Forest, Riverwoods, Lincolnshire, Libertyville, Hinsdale, and Naperville are particularly prone to bat colonies in their homes.
The construction standards of a home are an indicator of whether a home may be vulnerable to bat colony intrusion. Homes that are built to have gaps and openings are more susceptible to bats. Older homes that have shifted and settled over time often have openings through which bats can enter.
They're looking for shelter. They're looking for warmth. They're looking at your home, no matter where you live. Find out why, and what we can all do to coexist.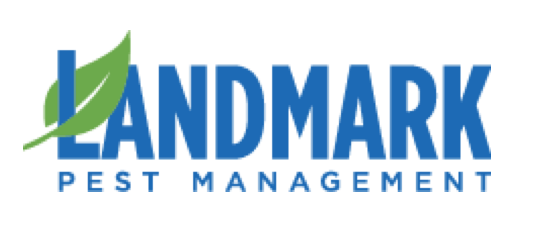 Protect your property and your health from any wildlife or pests. Our experts are trained to give you peace of mind.