Get Rid of Ticks Safely and Quickly, and Keep Them from Coming Back
Ticks are a danger to people and pets. We treat ticks in your yard at their source with eco-friendly and professional-grade tick control treatments designed to help keep ticks away from your yard so you can enjoy the outdoors.
Our professional-strength products kill ticks on contact and leave behind a residual treatment that will repel future ticks from hiding on your property. Our treatments help control tough tick problems.
Ready to Reach out?
Our experts are here to listen, understand your problem, and get you the help you need. Let's talk.
Prompt, Professional, and Easy to Work with
"ABC Humane Wildlife has been nothing less than prompt, professional and easy to work with. Every employee (office support and technicians) has been friendly and willing to answer all of our questions and concerns. When prepping for the set up and the removal of the animals, precautions were taken to avoid trapping our outside cat!"
Ticks Getting Under Your Skin?
When you live near a wooded or forested area you're more likely to have ticks. Ticks fall off of animals that walk through the yard, and the ticks bite your family and pets. Once you've had a tick, it can feel scary to try to enjoy your yard.
Our tick treatments reduce the ticks on your property by treating the areas where ticks commonly rest and wait for you to pass by. Don't let ticks ruin the outdoors. Call to schedule your tick treatment and take back your backyard.
Tick-Borne Diseases in Illinois
Tick-borne illnesses are becoming more common across Illinois, so it's important to protect yourself from ticks when you're outside. Treating your property for ticks is an excellent way to proactively guard against contracting the diseases that ticks can transmit to humans.
Ticks in Illinois have been shown to transmit diseases including Lyme disease, Heartland virus, and Rocky Mountain spotted fever. In 2018, the Centers for Disease Control ranked Illinois the 16th highest state in the nation for confirmed cases of Lyme Disease.
Ticks wait on the tips of tall grasses and shrubs for you to walk by. When you brush up against the plants, the ticks latch on. Ticks in Illinois are known to spread the following diseases:
Lyme Disease
Heartland virus
Rocky Mountain spotted fever
Ehrlichiosis
Tularemia
Babesiosis
Tick Barrier Treatments for Yards, Decks and Patios
Barrier treatments suppress tick populations by reducing the places where ticks can rest and hide. Our treatments kill ticks on contact and leave a residual protection to repel ticks from coming back. Call now to schedule your tick control service.
Barrier Treatments and Barrier Treatment Plans
We treat ticks across Chicagoland and its suburbs. Single visit barrier treatments are a great choice to protect your yard for a special event, while half-season and full-season plans are the best choice to protect your yard all season long. Call now to enjoy your yard again.
Tick Treatment for Special Events
Having ticks in your yard can ruin a cookout, concert, camp or barbeque. Tick treatments are an excellent way to help keep your guests comfortable and safe from the diseases ticks carry. Our barrier treatments form an invisible fence that reduces the ticks that can get close to your home and guests. Call today to make sure that your family and guests are protected from ticks.
ABC Wildlife's Pest Control Division: Landmark Pest Management
ABC Wildlife's insect pest control division is called Landmark Pest Management. Both divisions are managed by a team of scientists and provide environmentally-friendly pest control that is approved for use at homes with children and pets.
Pest control for homes in the Chicagoland area
Tick control programs for homeowners who love their dogs and don't want them to get bitten by ticks
Nontoxic, odor-free, and chemical-free products are a part of our Integrated Pest Management methods
Tick control that lets you enjoy your yard again
All of our products are approved for use on properties with children and pets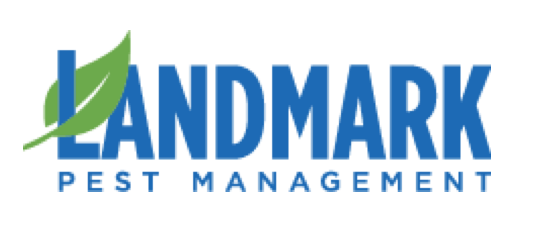 Protect your property and your health from any wildlife or pests. Our experts are trained to give you peace of mind.