Keeping Homes in Chicago and the Chicagoland Suburbs Ant Free Since 1976
Outside of your home, ants are everywhere and each ant colony can range from hundreds to many thousands of ants. Each ant colony is on a constant search for the resources they need to survive, and your home has exactly what they're looking for, food, water, and a warm place to live.
Once ants get inside of your home they can spread diseases like salmonella. Carpenter ant damage to wood can be widespread and permanent, but we can stop ants from causing damage.
Since 1976, we've treated thousands of homes each year in Chicago and the Chicagoland suburbs. We know the best way to get rid of ants inside and to keep ants from getting in again.
Spray for ants with effective nontoxic products
Control ants in the home
Get rid of ants using green pest control methods
Apply ant-proof barriers that prevent ants from coming back
Deliver peace of mind
Ants have their place in nature, not in your house.
Ready to Reach out?
Our experts are here to listen, understand your problem, and get you the help you need. Let's talk.
Dan W.
Arlington Heights, IL
Friendly, Efficient, Clean
"The technician who came was friendly, efficient, clean, unobtrusive, and forthcoming. He did the job to our satisfaction and helped us with next steps. Also, we called on Sunday and he came on Monday. I think that's a pretty good turnaround. I recommend ABC."
What Happens When There are Ants in My House?
Ants walk on contaminated surfaces, like the toilet and trash can, and then they walk on your countertops and food. This is how ants contaminate your home and spread germs like salmonella.
There are over 22 species of ants in Illinois, and each of Illinois' ant species requires treatment tailored to the biology of that species, so your treatment begins with a comprehensive inspection. Our individually licensed technicians will then apply a series of treatments in a targeted and safe manner to destroy the ant colony.
We apply environmentally friendly treatments that are nontoxic to humans, but deadly to the ant colony. The ants will carry the treatment back to their nest and feed it to the rest of the colony. We ensure new ant colonies won't invade your home in the future, by applying an invisible barrier to the foundation, mulch, stone, and other areas around your home to repel ants.
Complete Home Care clients enjoy warrantied year-round protection to protect their home from over 40 invading pest species including ants, bees, wasps, hornets, and mice.
ABC Wildlife Certified Experts Remove Your Ant Problem
We solve every pest issue from A through Z. When ants invade your home, yard, attic, or business, we make solving your ant issue as simple as A-B-C.
Our courteous expert technicians will come to your home and solve any pest or wildlife problem that is causing damage to your property or threatening the health and safety of your family and pets.
Knowledgeable Staff
Every one of our state-certified technicians undergo extensive training before visiting your home.
Scientific Techniques
Our methods are based on the latest science. We use modern professional-grade products, expertly applied, to get the job done quickly and keep your family safe.
Comprehensive Service
Your ant problem doesn't end when you stop noticing activity. Ants will come back unless a barrier treatment around the outside of your home is applied to keep ants from returning.
Comprehensive Ant Removal and Prevention in Chicagoland
Get them out. Keep them out. Get your life back.
Environmentally-Friendly Pest Control
Nontoxic ant control products kill ants without harmful residues.
Ant Pest Control with Your Safety in Mind
We kill the ants with products that are able to be applied to homes with children and pets.
Why Don't Ant Products That I Buy at the Store Solve My Ant Problem?
Ant products sold at stores are less effective than the professional-grade products we apply. Often consumer-grade products affect only the worker ants you see, but they don't treat the rest of the population back at the nest, including, young ants (larvae) or the queens. With do-it-yourself products, the ants will disappear temporarily, only to return weeks later.
Our technicians inspect to find the outdoor colony and treat the ants at their source. We apply a series of products that work their way through the colony to kill all life stages; the larvae, workers, and queens. By treating ants both inside and out, we provide lasting and complete ant control.
After the colony is destroyed, we apply a barrier around the outside of your home. This invisible barrier provides protection that keeps ants from entering your home.
Why Do I Have Ants?
Outside of your home, ants are everywhere. Ants are constantly searching for resources, and your home has the food, water and warmth they need to survive.
Once ants get inside of your home they can spread diseases. When Carpenter ants invade your home, they destroy wood and weaken your home. It's important to have our team kill the ants and keep them from returning.
They're looking for shelter. They're looking for food. They're looking at your home, no matter where you live. Contact our pest experts today to get rid of ants in your home quickly.
ABC Wildlife's Pest Control Division: Landmark Pest Management
ABC Wildlife's insect pest control division is called Landmark Pest Management. Both divisions are managed by a team of scientists and provide environmentally-friendly pest control that is approved for use at homes with children and pets.
Award-winning insect pest control for homes in the Chicagoland area
All of our products are approved for use in homes with children and pets
Ant control to get rid of ants and keep them from returning
Nontoxic, odor-free, and chemical-free products are a part of our Integrated Pest Management methods
Effective outdoor barrier treatments block ants from entering your home
Our products are applied in a way that does not harm pollinators
Ant Control & Removal in Illinois
Have you noticed an increase in insect activity in your home or business?  Have you found ants swarming near your kitchen cabinets and sink or discovered small piles of wood shavings?  If so, you may be facing an ant infestation.  ABC Humane Wildlife Control & Prevention has the experience, resources, and expertise to remove ants from your home.  Based in the suburbs of Chicago, IL, we partner with commercial and residential clients across Northern Illinois to solve their invasive ant problems.  Call us today at (847) 220-6008.
Ant Identification
Illinois is home to a variety of nuisance ant species, but the most common are carpenter ants, odorous house ants, pavement ants, and pharaoh ants.  Typically, these insects range in size from 1/16th to 1/8th of an inch, with the exception of the carpenter ant, which can grow as large as ½ an inch.  They are most often black, brown, or red in color, but some, like the very small pharaoh ant, can be yellowish or nearly transparent.  Ants usually subsist on a diet of insect honeydew, plant juices, and other insects, though certain species prefer a diet of meat and grease.
Ants are a social insect and live in colonies consisting of female workers, males, and, depending on the species, at least one queen.  When larvae hatch, those that have been fertilized by the queen will develop into female workers or future (virgin) queens, and those that are unfertilized will become male.  Queen and male ants grow wings, after which they are referred to as alates, and leave the colony to reproduce, establishing new colonies once mating has concluded.
Due to their similarity in size and color, alate ants are often mistaken for termites, so it is important to examine the body characteristics of the insect closely when trying to identify a pest problem.  Ants have pinched waists, creating three distinct body segments, as well as bent antennae and a set of double wings that are of unequal length.  Termites have straight bodies, straight antennae, and a set of double wings that are of equal length.
Ant Habitat
Outdoors, the preferred habitat of an ant colony can vary depending on species.  Carpenter ants earn their name because they burrow into damaged or decaying wood to create tunnels and galleries in which to nest.  Pavement ants build their colonies under stones or in cracks in pavement, digging sand out of the crevices in the asphalt or concrete to regulate temperature and airflow to the nest.  However, when ants have made their way indoors, they typically seek out areas such as voids between walls, inside insulation, or beneath floor boards to establish a home.  They are also attracted to venues with an ample supply of moisture like hot water pipes and sinks.
Ant Damage
Ants enter structures through small gaps and openings around water pipes, cracks in foundation, holes through which wires are threaded, and beneath doors.  They swarm food and water sources, causing sanitation issues, and certain species can create architectural damage.  Carpenter ants will weaken a structure by tunneling into rotten or water-damaged wood to carve out paths and channels, jeopardizing the stability of the building.
Ant Health Concerns
Ants aren't typically a cause for health concern since they are neither venomous nor carriers of disease, however their bites or stings can induce a great deal of pain.  There have also been recorded instances of pharaoh ant infestations in hospitals leading to ants being found inside the wounds of patients and under bandages.
Contact an Insect Pest Expert
If you are experiencing an ant infestation problem, contact a pest control specialist by calling (847) 220-6008.  ABC Humane Wildlife Control & Prevention, Inc. has over 40 years of experience helping the homeowners, businesses, property managers, and municipalities of Northern Illinois solve their nuisance wildlife and pest problems.  Our helpful, knowledgeable staff is trained in pest management and will be able to accurately identify the species of ant inhabiting your property as well as assist you in creating a species specific plan to remove the ants from your home, remediate the areas of your property that have suffered ant damage, and prevent future invasion.    
Our Service Area
ABC Humane Wildlife Control & Prevention, Inc. is a pest insect and nuisance wildlife control provider based in Arlington Heights, IL.  For more than three decades, we have served the members of Chicagoland's commercial and residential community by resolving their invasive pest and animal issues.  Below is a list of areas in which we have assisted home and business owners.  This list is not exhaustive.  If you are facing a wildlife or pest situation and are located in Northern Illinois, please contact us today by calling (847) 220-6008.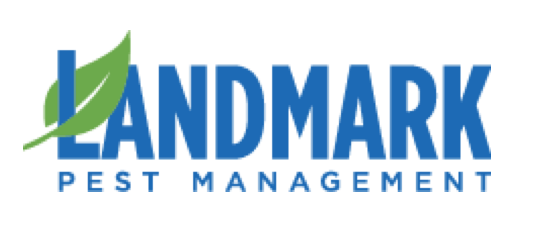 Protect your property and your health from any wildlife or pests. Our experts are trained to give you peace of mind.