About Our Services
ABC Humane Wildlife Control & Prevention, Inc. was founded in 1976 by a wildlife biologist, and continues to be operated by biologists, epidemiologists, and other scientists dedicated to mitigating human-wildlife conflict.
Our organization has offered wildlife capture and damage repair services to homeowners, commercial, and municipal clients in Chicago and the surrounding counties. We approach our work from an environmental sustainability perspective with a love of nature and a deep respect for all living things. Our approach to pest control is science based.
Emergency animal removal
Emergency bat removal
Skunk trapping
Raccoon trapping
Honey bee removal service that takes Honey bee colonies alive
Stinging insect nest prevention treatment
Mosquito control
Bee, hornet, and wasp treatment and removal service
Ant pest control
Bed bug treatment
Environmentally friendly and nontoxic pest control
Insect pest control
Bird control
Humane pigeon colony exclusion
Bird deterrent systems
Humane animal trapping and removal
Inspections to determine how animals are getting in
Inspections to determine how mice are entering homes
Mouse-proofing service to seal mice out
Animal-proofing service to keep animals from entering attics
Animal-proofing service to keep animals from living beneath decks, porches, stoops, and sheds
Treatment of mouse and rat problems and rodent control programs
Chipmunk removal
On-Call and Emergency Wildlife Control Service in Chicago and the Suburbs
Biologists and beekeepers on call 24/7, 365 to handle wildlife and stinging insect emergencies
When there is an animal in the living quarters of your home in the middle of the night, our on-call biologist will speak with you and dispatch a state-certified wildlife expert to your home. We are always open. Whether it's a weekend, a holiday, or the middle of the night, call the ABC Wildlife Hotline at 847-870-7175, and we can dispatch our team to your home immediately.
24/7 On-Call and Emergency Service
Issues for which middle of the night, on-call service is offered include, but are not limited to:
Stinging insects entering the human-occupied areas of your home
Animals that have fallen down the chimney into the fireplace
Bats in the human-occupied areas of your home
An animal that needs to be captured and tested for rabies because it has bitten someone
An animal that is coming through the wall or ceiling into the human-occupied areas of your home
What should I do if bats enter my home?
Bats are Illinois' most common rabies carriers. A rabid bat can transmit rabies to a sleeping person without the person knowing they were bitten.
When a bat is flying around inside your home or bedroom, call the ABC Wildlife Hotline at 847-870-7175, and we will dispatch our team to your home immediately to:
Search for the bat and capture it in a net
Send it for rabies testing when needed
Inspect for a bat colony
Humanely remove the bat colony without harming the bats
Provide bat colony remediation and clean up any waste or contamination bats leave behind
Seal holes through which bats can enter and prevent them from returning
Including, homeowners, multi-unit and managed properties, condominiums and apartment buildings, and homeowners associations (HOAs).
Including restaurants, grocery stores, food manufacturers and food processors, including USDA-inspected facilities, commercial buildings, and malls.
Including government agencies, school districts, private schools, airports, museums, and hospitals.
ABC Wildlife Animal Control & Removal Service Area
Since 1976, ABC Humane Wildlife has managed human-wildlife conflict for Illinois homeowners, business owners, and property managers. We provide humane animal control, and animal proofing services, across Northern Illinois and greater Chicagoland.
Try Our Service Area Locator:
All of DuPage County including: Wheaton, Naperville, Hinsdale, Oak Brook, Elmhurst, Warrenville, and Glen Ellyn.
*Use the Service Area Locator to find your town or neighborhood."
Animal Relocation in Illinois
Some healthy animals may be relocated alive onto private lands with a good water supply and an abundance of the animal's natural food. For instance, this means that relocation sites for flying squirrels must feature mature oak trees so that the squirrels can feed on their acorns and live in their hollow cavities. 
Private landowners with suitable sites should volunteer their properties to receive relocated wildlife. All release sites must be on private lands within 40 miles of where the animals were captured to comply with state laws. Consideration must be taken not to exceed the natural carrying capacity of any piece of land. Consideration for the impact of released species on properties adjacent to the release site must be considered. 
Since the State of Illinois authorizes only select species of wildlife to be released, and only onto private land within 40 miles of capture, ongoing effort must be made on the part of wildlife control organizations to secure new release sites through arrangement with private landowners. Unless landowners cooperate with the relocation of wildlife to their properties, species that are allowed by law to be released will not have accommodations available to them.  
Private landowners who wish to offer their private lands for the release of relocated wildlife should contact Help@ABCwildlife.com.
Without the hospitality that you offer to wildlife, reintroduction to their natural habitat would not be possible. Thank you for your support.
Women in STEM Academic Scholarship
As a woman-owned corporation operating in a largely male field, we understand the remarkable impact women can have. We want to pave the way for other women pursuing their dreams in the scientific world, which is why ABC Wildlife offers a scholarship designed to increase the number of women studying and influencing the future of science, including technology, engineering and math.
Pest and Insect Control Services
Pest Control Powered by Science
Landmark Pest Management is the insect pest control department of ABC Wildlife. We use the science of the way insects feed and breed to target treatments for more effective insect and rodent pest control that helps our clients live in greener, safer buildings.
Insect Pest Control Service by Landmark Pest Management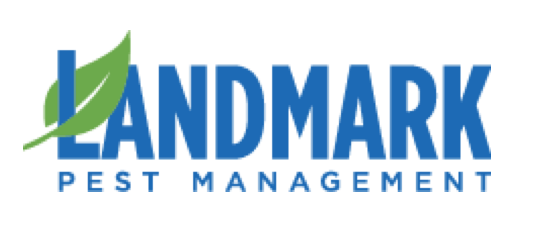 Protect your property and your health from any wildlife or pests. Our experts are trained to give you peace of mind.