Your Humane Woodchuck-Proofing Experts. Local to Chicago Since 1976
Woodchucks are able to quickly build burrows under stoops, decks, stairs, and sheds, and at a home's foundation. Their smelly burrows can harbor fleas, ticks, and other parasites, and when attacked by an overzealous dog, they can inflict a painful bite. Prevention through animal proofing is the best way to ensure that woodchucks won't be able to den on your property.
ABC Wildlife resolves human-wildlife conflict across Chicago and the Chicago Suburbs by humanely removing woodchucks and preventing them from returning.
We prevent woodchucks from burrowing under homes by installing underground barriers
Animal-proof steel is attached to patios to prevent woodchucks from entering
Woodchuck-proof materials are used to prevent woodchucks from digging under porches
We seal out woodchucks from stairs, stoops, decks, and patios to deliver peace of mind
Woodchucks have their place in nature, not under your house.
Ready to Reach out?
Our experts are here to listen, understand your problem, and get you the help you need. Let's talk.
Incredibly Detailed and Efficient
"They were incredibly detailed and answered all my questions. They work efficiently and respectfully. Everything that had to come out of ground plants etc were carefully moved and put back in place when finished. Very friendly and knowledgeable. Highly recommend."
Seal Woodchucks Out
Once you get woodchucks out, you'll need to keep them from coming back.
Whether you call them groundhogs, woodchucks, marmots, or whistle pigs, we remove them and keep them from coming back. Once woodchucks have burrowed under your home, more woodchucks can move in, or the vacant burrows can be taken over by other types of wildlife.
Don't let Woodchucks continue to make your home their den. Let us protect your home to keep woodchucks out.
What Happens When There's a Woodchuck Under My House?
Woodchucks are amazing diggers, so they can excavate a burrow underneath sheds, stoops, decks, and stairs in no time. Once they're removed, their empty burrows are still able to be used by other wildlife or more woodchucks. Unless your home is animal proofed with materials that woodchucks can't penetrate, you'll soon have other animals living under your home.
We are Illinois' experts at keeping woodchucks out. Our woodchuck exclusion experts imbed underground barriers made of animal-proof steel around your home. The barrier is made deep enough to prevent unwanted animals from returning so you won't have to worry about animals burrowing under your home.
What is a Barricade-Style Trap Set for Woodchucks?
For over 40 years, our firm has been keeping homes secure from wildlife intrusion. Through field trials and proprietary research, we have perfected the best methods for removing woodchucks and making sure they can't return.
When there is a plan in place to seal woodchucks out permanently before the trapping process begins, the best course of action is often to use a special trap set known as a barricade.
Here is the process involved in a barricade-style trap set for woodchucks.
A trench is dug and animal-proof steel is installed in the trench
The burrow opening is left open, and a humane trap is placed right at the burrow opening
The trap is tightly secured to the surrounding buried steel to force the woodchuck right into the trap
Once the woodchuck is captured, the area in front of the burrow is sealed to complete the underground barrier
Barricade-style trap sets are preferred for many reasons. First, having an underground barrier installed prevents woodchucks and other wildlife from returning, which creates a long-term solution. This method usually resolves the problem quicker and prevents non-target captures, because only the animals currently under the home will be able to enter the trap. Since it prevents other animals from creating future human-wildlife conflict, exclusion is the most humane method because it prevents additional wildlife from needing to be trapped and removed in the future.
How Can I Get Rid of the Woodchuck Smell?
Once the woodchuck is gone, their smell can linger. You'll notice flies going in and out of the burrow entrance feasting on the smelly debris that woodchucks leave behind. We apply a natural enzyme to dissolve biological solids and to help remove the unpleasant odors left behind. 
Control Woodchuck Parasites
Once they've been removed, that unpleasant odor isn't the only thing that woodchucks leave behind. Their ectoparasites, such as fleas and ticks, also need to be controlled. We apply treatments that help control these parasites. 
Want To Get Rid of Your Woodchuck Problem? Contact the Experts.
Don't let woodchucks ruin your enjoyment of your yard, put your pet at risk, eat your vegetable garden, or destroy your peace of mind. Contact our experts to seal woodchucks out.
ABC Wildlife Certified Experts Humanely Prevent Woodchucks From Returning
We solve every wildlife issue from A through Z. When woodchucks invade your home, we make solving your woodchuck issue and woodchuck proofing your property against future woodchuck issues as simple as A-B-C.
Expert Staff
Every ABC Wildlife technician is state certified. They are individually licensed to humanely trap and remove animals from your home or property, and specially trained in our proprietary methods to seal woodchucks out.
Scientific Techniques
Our team of biologists uses the science of how woodchucks behave to humanely exclude them from structures. We get the job done quickly and get the job done right to keep your family safe.
Comprehensive Service
Once the woodchucks are removed from your property, our team of structural exclusion experts uses woodchuck-proof materials to seal woodchucks out from under your home, stoop, stairs, deck, or shed.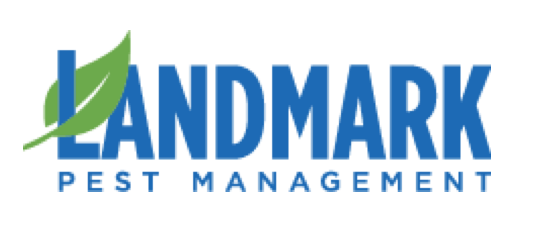 Protect your property and your health from any wildlife or pests. Our experts are trained to give you peace of mind.