Helping Homeowners Remove Flying Squirrels and Repair Flying Squirrel Damage Since 1976
When you have a flying squirrel in the attic, they should be humanely trapped and relocated to a good home. ABC Wildlife humanely relocates every flying squirrel back to its natural habitat.
When there's a flying squirrel in your house, they make noise in the attic and soil the insulation with their urine and feces. After flying squirrels are humanely removed, the holes through which they entered must be sealed to prevent additional animals from entering your attic. ABC Wildlife will repair flying squirrel damage to prevent future wildlife problems from occurring.
Since 1976, we've been resolving human-wildlife conflict across Chicago and the Chicago Suburbs by humanely removing flying squirrels and repairing the damage they leave behind.
Humanely remove flying squirrels from your attic
Release the flying squirrels alive at least 10 miles from your home
Eliminate odors and unsightly mess by removing flying squirrel contamination
Install animal-proof barriers to prevent flying squirrels from ever coming back
Deliver peace of mind
Flying squirrels have their place in nature, not in your house.
Ready to Reach out?
Our experts are here to listen, understand your problem, and get you the help you need. Let's talk.
Passionate and Educated
"I contacted ABC due to a flying squirrel encounter inside a property. ABC was able to schedule an inspection / set traps within 24 hours. Brandon, the ABC specialist, arrived on-time and provided a detailed report as to the findings / recommendations. He is passionate and educated about treating animals humanely while appeasing customer needs. Great overall experience!"
What Happens When There's a Flying Squirrel in My House?
Flying squirrels chew small holes to enter attics, or enter through gaps and cracks caused by settling or faulty construction.
Once inside, they move the insulation around to create comfy nests and latrine areas where they deposit their droppings. They breed twice a year and create large family groups.
Contact our team of wildlife experts to set humane traps for the flying squirrels, and then transport them back to nature once they are captured. It's a win-win solution for the homeowner and for the flying squirrel.
ABC Wildlife Certified Experts Remove Your Flying Squirrel Problem
We solve every wildlife issue from A through Z. When flying squirrels invade your attic, we make relocating them and animal-proofing your home as simple as A-B-C.
Our courteous expert technicians will come to your home and solve any wildlife problem that is causing damage to your property or threatening the health and safety of your pets and family.
Knowledgeable Staff
Every one of our individually state-permitted wildlife technicians undergo extensive training about the biology of each native wildlife species before receiving their certification in humane wildlife control.
Scientific Techniques
We pride ourselves on using the latest science to get the job done quickly and keep you and your family safe.
Comprehensive Service
Your flying squirrel problem doesn't end when the flying squirrels are captured and relocated. Structural damage, waste, and hidden entrances can keep them coming back. We work with you until the problem is fully solved by removing the contamination, repairing the damage that they leave behind, and sealing the entry points.
Comprehensive Flying Squirrel Removal and Prevention in Chicagoland
Get them out. Keep them out. Get your life back.
Humane Removal
Efficiency combined with humane trapping methods and respect for wildlife.
Prevention and Sealing Animals Out
Flying Squirrels want to come back. We'll make sure they can't.
Why Do I Have Flying Squirrels?
Flying squirrels are one of the least studied mammals in Illinois. While they're common and found in every town in Illinois, they're active only at night and they spend their life up in the trees, rarely walking on the ground, so most people don't notice them.
While flying squirrels usually live inside of hollow trees, your attic makes a great substitution for a hollow tree, and they frequently occupy attics.
People who live in neighborhoods with mature trees report more flying squirrel problems. Homeowners in Evanston, Kenilworth, Glencoe, Winnetka, Hinsdale, and Glenview report the most flying squirrel problems.
They're looking for shelter. They're looking for warmth. They're looking at your home, no matter where you live. Find out what we can all do to coexist.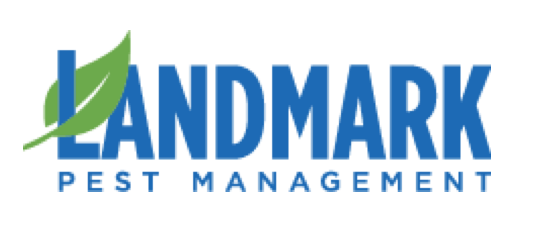 Protect your property and your health from any wildlife or pests. Our experts are trained to give you peace of mind.