Pigeon Exclusion and Pigeon Removal in Chicago
We install pigeon netting, bird spikes, post-and-wire systems, and other pigeon abatement systems.
ABC Wildlife is a Certified Installer of Humane Pigeon Deterrents Since 1976
When there's a pigeon colony at your site, pigeon abatement and exclusion is needed because pigeon droppings are a health hazard. Nesting and contamination can be widespread, but it doesn't have to be.
Since 1976, we've been resolving human-wildlife conflict across Chicago and Illinois by humanely removing pigeons and removing the mess they leave behind.
Humanely remove pigeons and other birds from buildings and infrastructure
Bird control at airports and food plants
Eliminate health hazards by removing pigeon nesting, droppings, and contamination
Install barriers to prevent pigeons from ever coming back
Deliver peace of mind
Ready to Reach out?
Our experts are here to listen, understand your problem, and get you the help you need. Let's talk.
Frances C.
Bloomingdale, IL
Extremely Knowledgeable and Enthusiastic
"Was so impressed with technician!! Extremely knowledgeable enthusiastic about his job! Personable and professional as a bonus!!!! Highly recommend company as a whole!!"
What Happens When There are Pigeons at My Site?
Pigeon colonies and the mess they leave behind can damage your reputation, sicken your workers, and anger your clients. Our team of Certified Pigeon Exclusion Experts and wildlife biologists design and install custom solutions to meet the unique needs of each site.
Airplane hangers that need pigeon netting
Vibration-proof pigeon control for bridges, railroad, highway and other infrastructure
Pigeon control on signs for restaurants, stores, and malls
Remove birds from inside of buildings
Emergency service to remove birds
ABC Wildlife Certified Experts Remove Your Pigeon Problem
Our courteous expert biologists and engineers will come to your site and solve any wildlife problem that is causing damage to your property or threatening the health and safety of your stakeholders.
Knowledgeable Staff
Every one of our state-certified wildlife technicians undergo extensive training before receiving their certification in humane wildlife control.
Scientific Techniques
We pride ourselves on using the latest science to get the job done effectively and keep the public safe.
Comprehensive Service
Your pigeon problem doesn't end when the pigeons leave. Structural damage, waste, and hidden entrances can keep them coming back. We work with you until the problem is fully solved by removing the contamination, repairing the damage that they leave behind, and sealing the entry points.
Pigeon Colony Removal and Remediation in Chicago and Illinois
Excluding pigeons and other nuisance birds, including starlings and sparrows, is expertly performed by our team.
Electrified Track for Pigeons and Pest Birds
This bird deterrent product emits a mild and humane tingling effect.
Bird Netting to Keep Pigeons and All Birds Out
Pigeon netting is a humane and effective way to exclude birds from structures.
Post-and-Wire Systems
Tensioned wire mounted on small posts prevents pigeons from perching and landing.
Bird Spikes
Bird spikes keep birds from perching and nesting.
Comprehensive Pigeon Abatement and Exclusion in Chicago and Illinois
Get them out. Keep them out. Protect your reputation.
Prevention and Permanent Exclusion
Pigeons want to come back. We'll make sure they can't.
Illinois Pigeon Control & Removal
Sometimes called Rock Doves, pigeons are prolific breeders and are largely unafraid of humans. They gather in large numbers and can create significant problems for business owners and town or city management. ABC Humane Wildlife Control & Prevention has the experience, resources, and methods to address all of your bird control issues and remove pigeons from your business or municipality effectively.
Pigeon Identification
Pigeons are sometimes referred to as "flying rats" because, much like rats, they are prolific, dirty, and can cause disease in humans. Pigeons come in a variety of sizes and shapes, but the common Feral Rock Pigeon is approximately 11-15 inches long and weighs 8-14 ounces. This bird has a steel blue head and neck area and iridescent green, purple, red, or yellow coloring along its neck and wing feathers.
Pigeon Habitat in Illinois
Pigeons are common throughout northern Illinois and the rest of the United States. The rock pigeon has adapted especially well to city and suburban life where food scraps create a plentiful food source and there are plenty of ledges on apartment buildings, roofs of commercial buildings, and other man-made structures upon which to nest.
Pigeon Damage to Illinois Property
In addition to being a general nuisance, pigeons cause significant damage to commercial and municipal structures. They contaminate food storage at restaurants and grocery stores and damage commercial and rooftop machinery by roosting in air conditioning and HVAC systems. They clog roof drains, ventilation systems, and air handlers with nesting material and waste, polluting and restricting the air and water sources of these critical building systems.
If proper precautions aren't taken to adequately deal with a pigeon situation, the problem will escalate. Pigeons are prolific breeders with a single pair breeding up to 5 times a year,  and what may begin as a small problem will undoubtedly expand in size and scope.
Pigeon Health Concerns
Like many wild animals, pigeons and their waste are responsible for a wide variety of major health problems for humans. Pigeon droppings are known carriers of histoplasmosis (also known as "Caver's Lung" or "Spelunker's Lung"), cryptococcosis (a potentially fatal lung disease), psittacosis, salmonella, avian flu, and West Nile virus. Pigeons are also hosts to mites, fleas, and ticks, each of which also spread harmful diseases.
Contact a Pigeon Control & Removal Expert
ABC Humane Wildlife Control & Prevention has the knowledge and tools to get rid of your pigeon problem no matter how simple or complex. Every one of our courteous, professional staff members is trained in pigeon removal, trapping, and control techniques as well as how to prevent future pigeon damage to your commercial or municipal building.
Due to the numerous health risks caused by pigeons and pigeon guano, we always recommend a professional control, removal, and remediation program to ensure your problem is dealt with completely. Not only do we remove the pigeons from your location, we clean and sanitize the area for you using respirators and other protective gear to guard against transmission of disease.
In addition to our state of the art sanitation and removal techniques, ABC Humane Wildlife specializes in pigeon exclusion and remediation.  We have serviced municipal and commercial entities throughout northern Illinois, including the Chicago Transit Authority, and specialize in custom-engineered pigeon prevention solutions.  Trust the proven pigeon abatement professionals at ABC Wildlife to solve even the toughest pigeon or bird problem.
ABC Wildlife's Northern Illinois Pigeon Control Service Area
ABC Humane Wildlife Control & Prevention is an animal control and prevention provider based in Arlington Heights, IL. For over 40 years, we have served individual home owners, commercial business owners, property managers, and municipal customers dealing with pigeon infestations and other property damage caused by pigeons and a variety of other wildlife. Below are some of the areas where we have helped customers deal with bird control in both homes and businesses. This list is not exhaustive. If you are located anywhere in Northern Illinois, please contact us today at 1-847-870-7175 and our expert animal control specialists will be happy to help.
About ABC Humane Wildlife
ABC Humane Wildlife Control & Prevention, Inc. DBA Landmark Pest Management is an award-winning, woman-owned pest and wildlife control firm that is certified as a DBE through the Unified Certification Program (UCP), holds WBE Certification through the City of Chicago, and BEP Certification through the State of Illinois.
Landmark Pest Management is the leader in Pigeon Deterrent Systems to keep pigeons off of infrastructure and specializes in the hardest to solve cases. The firm also specializes in Construction Site Rodent Abatement to keep construction projects in compliance with the City of Chicago Ordinance § 13-32-140, which requires rat control on construction sites for the duration of the project from when ground is broken until the site is restored to grade.
Landmark Pest Management conducts itself with the knowledge that each of us has an obligation to the planet, to our communities, and to each other. The firm's approach to pest control is science-based, enabling its clients to live and work in a greener, safer environment.
WBE Certified Pest Control Firm in Chicago
MBE Certified Pest Control Firm in Chicago
DBE Certified Pest Control Firm in Chicago
NAICS Code 561710 – Exterminating and Pest Control Services
Definition of NAICS Code 561710: This industry comprises establishments primarily engaged in exterminating and controlling birds, mosquitoes, rodents, termites, and other insects and pests.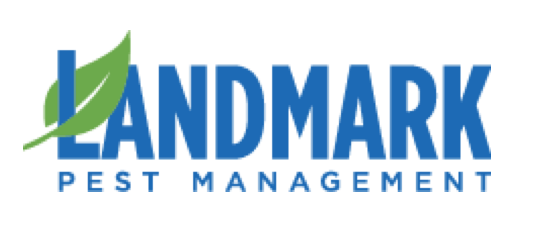 Protect your property and your health from any wildlife or pests. Our experts are trained to give you peace of mind.